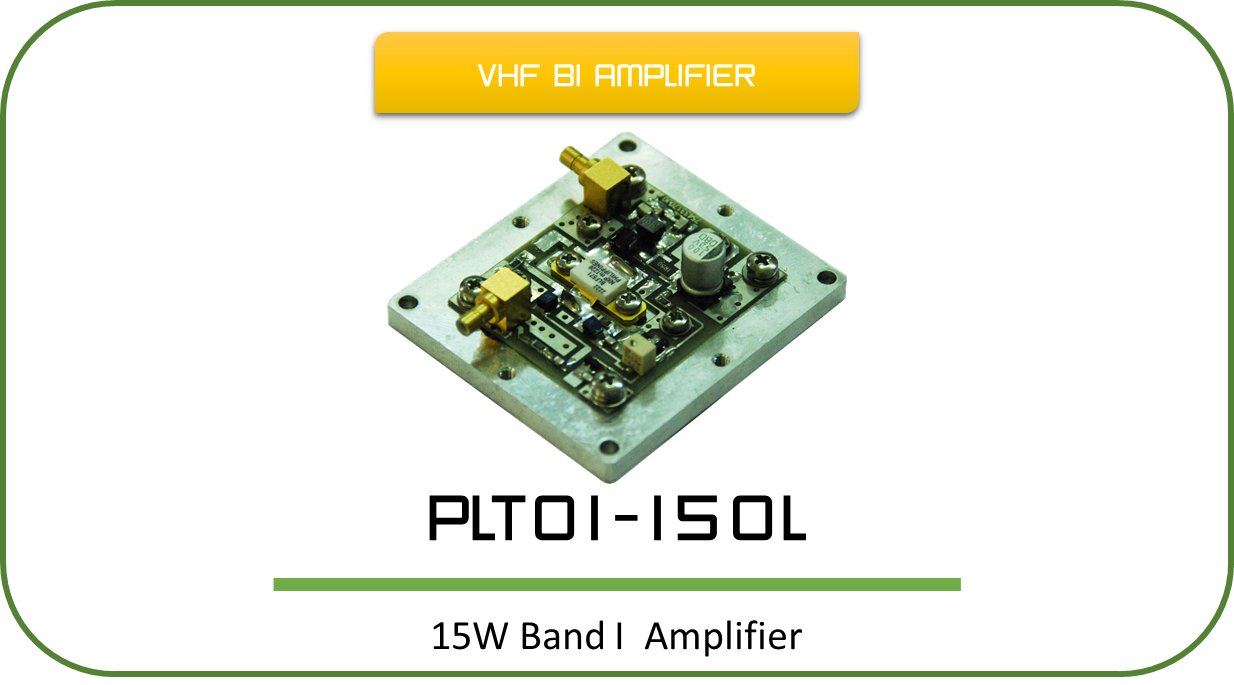 General information
Designed for band I amplification as pre driver stage and final amplifier in BI modulators, it includes only one device capable of 15W RF output. The RF module is designed in a very compact package, providing the smallest footprint possible to satisfy all typical need of a compact modulator or pre-driver application in a high power amplification chain.
Technical Specifications (th = 25 °C ; 50 OHm loaded ; Vdc = +48Vdc) 
Frequency range:  47 to 88 MHz

Class operation:  AB linear

Input ‐ Output impedance:  50 OHm

Input return loss:  

>

10 dB

Input power: 0.05W to 0.1W max.

Output power: 15W p.s.

Harmonics emission:  

<30

dBc

Power supply requirement:  +48 Vdc ±2% ; 1A max.

Drain efficiency: > 35 % @ 15W p.s.

Heat sink requirement:  

<

 0.5 °C/W

RF input / Output: Input SMB jack ; Output SMB jack

Operating temperature: -5°C to +45°C ambient 

Relative humidity: 20% to 90% non-condensing

Size: 56 x 64 x 15 mm

Weight: 20 gr.

 
---