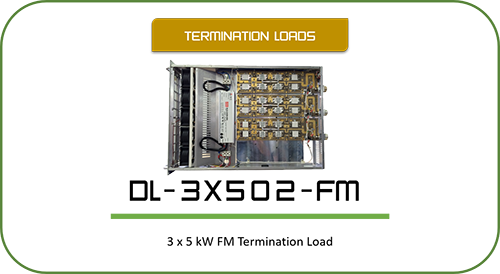 General information
The DL-3x502-FM is a triple 5.0 KW Termination Load; it is allocated in a 3ru height module, suitable to be mounted into a standard EIA 19" rack. The unit includes three 50 Ohm resistive loads, each of them suitable for withstanding separately either an input CW RF Power of 5.0 kW, or a RF Power input simultaneously of 2 kW on each one; the working frequency covers the FM range 88-108 MHz with return loss >30dB. The loads are realized by combining thick film resistors on BeO substrate in order to transfer the heat exclusively by conduction to a suitable heat sink which is than cooled down by forced air. The DL-3x502-FM includes all the mechanical and electronics components in order to achieve the best efficiency and to provide the following functionalities:
Absorption of the applied RF Power

System cooling by forced air

Interlock protection for over temperature and over drive.
Technical Specification  
Frequency Range:  88-108 MHz

RF Input:  3 Input EIA 7/16"

Impedance:  50 Ohm

VSWR:  better than 1:1.03

Max Input Power:  5.0 kW CW on a single input ; 

2 kW CW for each input simultaneously

Supply Voltages:  +42 VDC ±5%; 2.0A (auxiliary option) ; 

115-230 VAC (mains)

Cooling:  forced air

Minimum required air flow:  1000 m3/h at the sea level

Size:  482.6 W x 133 H x 600 D mm

Weight:  35 Kg.

Temperature range:  0 to +45°C

Protection: Over temperature and Over drive Interlocks

Telemetry: Power level/Temperature/Alarms for each load
---
Dowload PDF File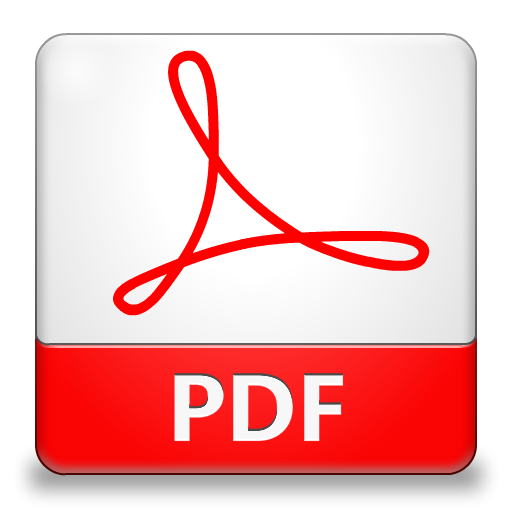 ---
How to Order:
DL-3x502-FM