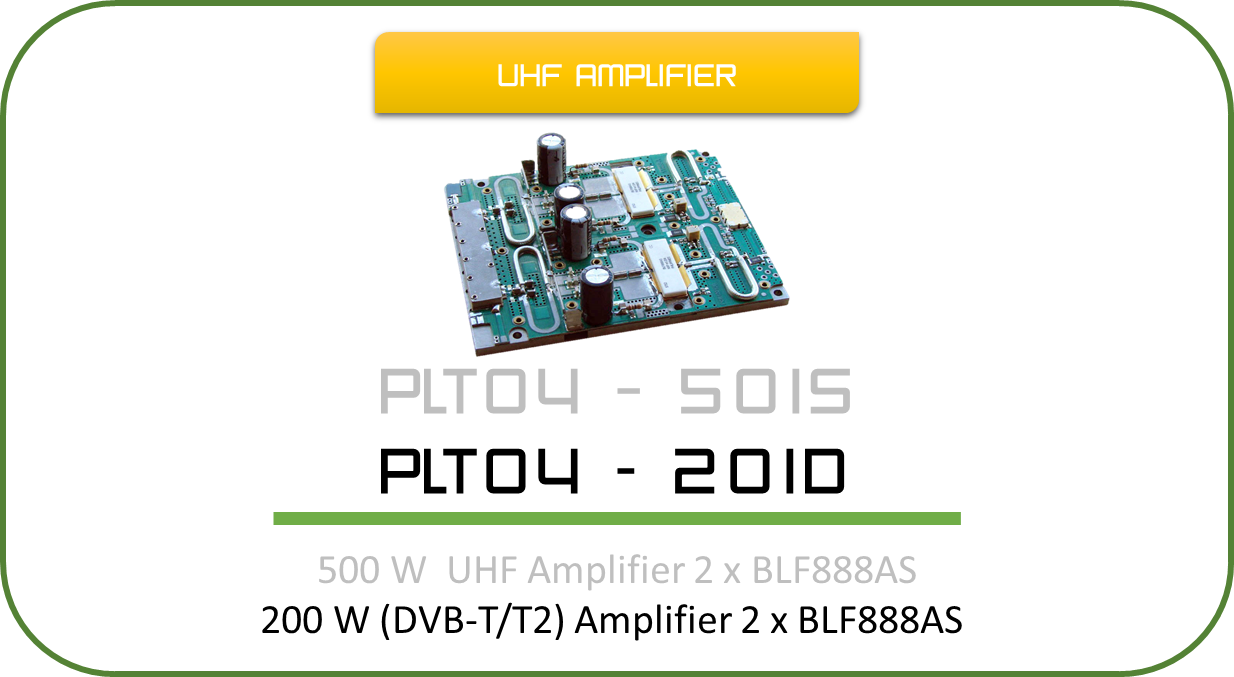 General information
Designed for analog and digital TV transmitters and transposers this RF amplifier incorporates latest design based on microstrip and stripline technology, PTFE PCB, planar balun and the latest LDMOS device from NXP to obtain the higher ruggedness and reliability maintaining the compatibility with the previous generation of LDMOS devices.  Very low thermal resistance is obtained by means of the silver plated copper baseplate with the same size of the printed circuit board.  The RF block amplifier (pallet) is easy replaceable without any alignment, it comprises circuits for stabilising the operating point in the whole temperature range.
Technical Specifications (th = 25 °C ; 50 OHm loaded ; Vdc = +48Vdc) 
Frequency range:  470 ÷ 862 MHz

Efficiency:  >27%

Gain:  >18 dB

Max VSWR:  3:1

Temperature Range:  ‐5°C to +55°C

Output power (DVB):  200 Wrms

Output power (ATV):  500 Wps

Working Class:  AB

Supply Voltage:  +48 Vdc

Size:  100 x 125 x 25 (H) mm

Weight:  450gr.
---