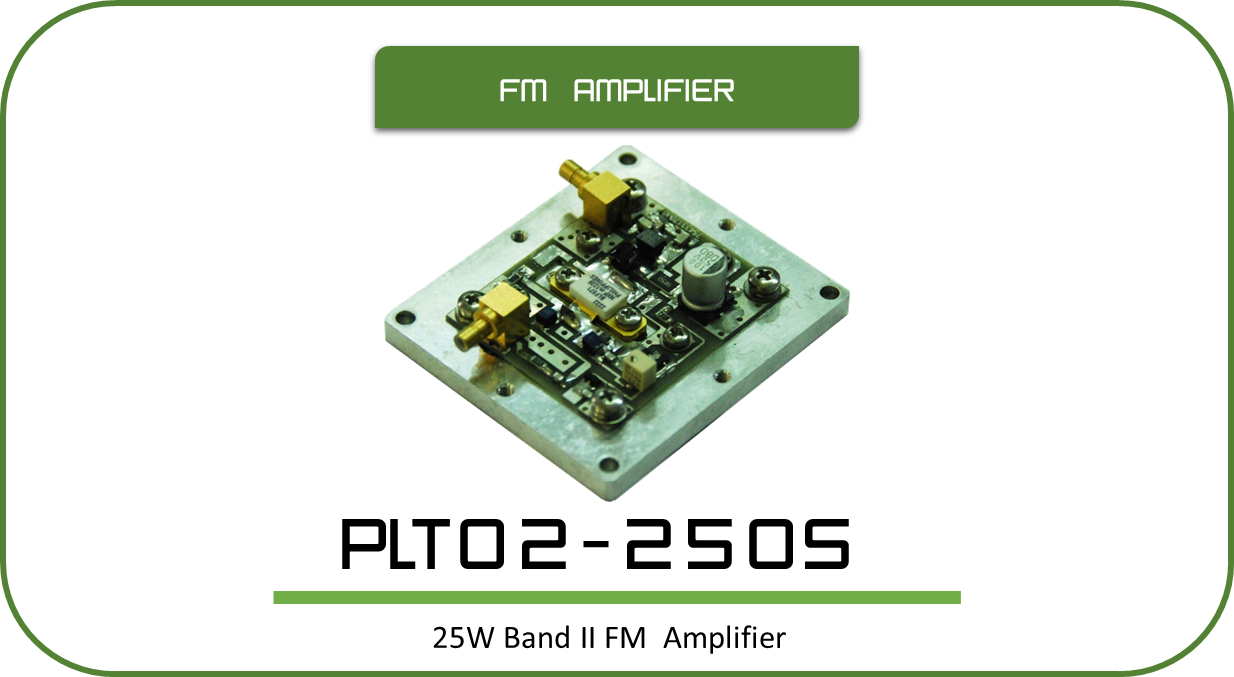 General information
Designed for band II FM amplification as pre driver stage and final amplifier in FM modulators, it includes only one device capable of 25W RF output. The RF module is designed in a very compact package, providing the smallest footprint possible to satisfy all typical need of a compact modulator or pre-driver application in a high power amplification chain.
Technical Specifications (th = 25 °C ; 50 OHm loaded ; Vdc = +48Vdc) 
Frequency range: 87 to 110 MHz

Class operation: B saturation

Input ‐ Output impedance:  50 OHm

Input return loss:  

>

10 dB

Input power: 0.2W to 0.4W max.

Output power: 25W CW

Harmonics emission:  

<

30dBc

Power supply requirement:  +48Vdc ±2% ; 1A max.

Drain efficiency:  

>

 70 % @ 25W CW
Heat sink requirement:  

<

 0.5 °C/W

RF input / Output: Input SMB jack ; Output SMB jack

Operating temperature: -5°C to +45°C

Relative humidity: 20% to 90% non-condensing

Size: 56 x 64 x 15mm

Weight: 20 gr.

 
---