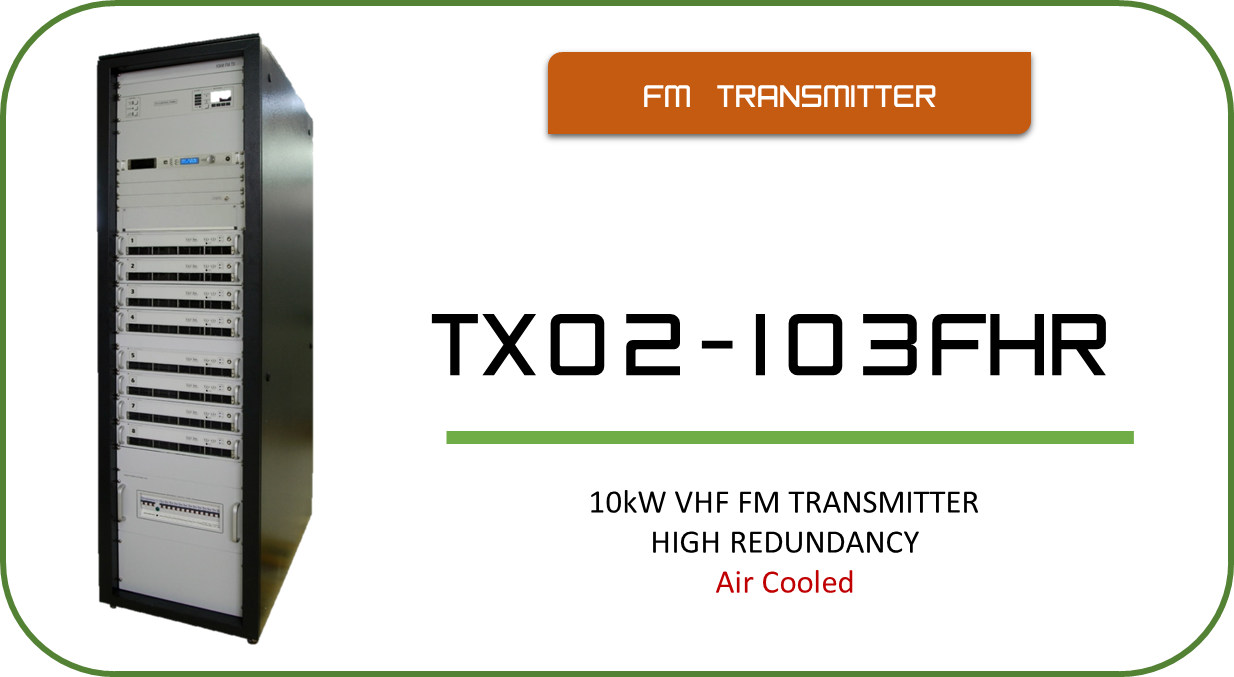 General information
The series belongs to the High Power VHF product family of FM Radio Transmitters fully solid state technology, air cooled. The TX02 high power family is operating in the Band II or Band I (OIRT) for FM stereo sound broadcasting, with 10kW output power capability with optional dual exciter and 1+1 logic and with advanced control unit , with full remote control capability. The equipment is fully compliant with the personnel safety requirements as specified in EC 215. The transmitters have been designed to offer to the customer high performances, high reliability and great simplicity in their operation and maintenance procedures, and at the same time the maximum redundancy in this HR version, using 8x1,5kW amplifier modules to obtain the nominal power of 10kw.
Key Features 
BROADBAND frequency synthesizer, without any other tuning or alignment.

MONOPHONIC & STEREOPHONIC according to the CCIR rec. 450-2 standard. 

RDS & SCA subcarriers input capability. 

HI-FI quality modulated signal, with low residual noise and distortion. 

AES-EBU digital interface (Option).

RDS encoder (Option).

RF Signal free from spurious and harmonic signals.

LD-MOS last generation in order to have wide band, reliability, and high efficiency.

Redundant 8 x 1,5kW RF amplifiers modules.

Dual Drive ; 1+1 ; N+1 Redundancy configuration capability.

High Tolerance mains voltage (±20 %) is accepted by the transmitter.

Mains Protection System by means of Surge Arrester System (option).

Remote Operation compliant to IEC 864-1 rule (all option are available).

Control System with full micro controlled adjustment , including fault finding.

PROTECTION AND CONTROL SYSTEMS:
- Block against emission on spurious frequencies
- Reflected power
- Modulation limiter

High Capacity Air cooling system fully integrated.

Compact design up to 10kW in one 19" Rack with 8 Amplifier modules.
---
 Dowload PDF File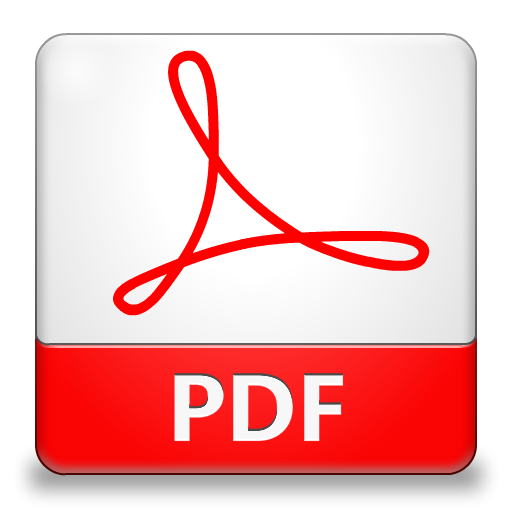 ---
 How to Order :
TX02-103FHR-01 – Single Drive, Analog Exciter
TX02-103FHR-02 – Dual Drive, Analog Exciter
TX02-103FHR-03 – Single Drive, Digital Exciter
TX02-103FHR-04 – Dual Drive, Digital Exciter